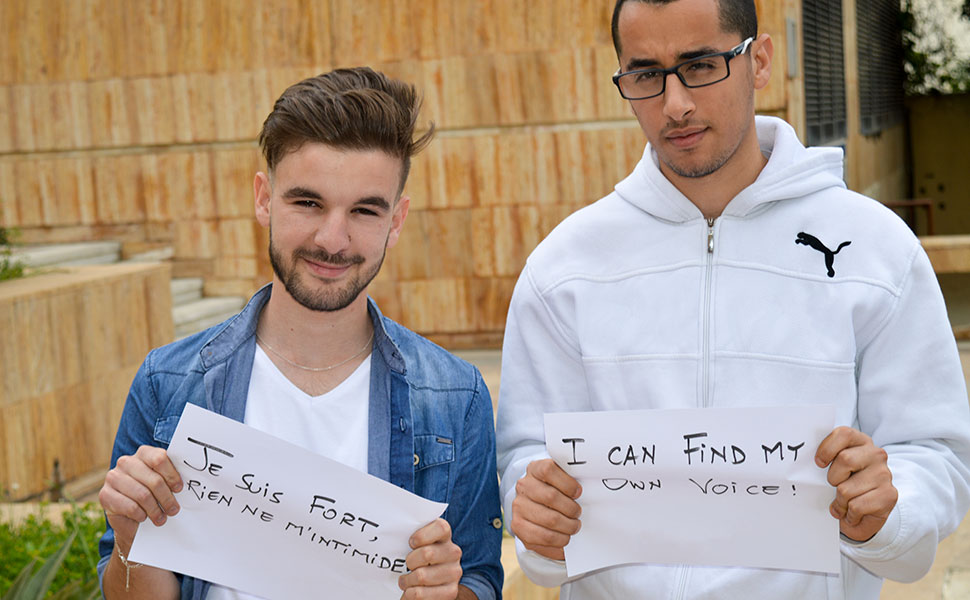 With respect to important social issues, changing hearts and minds is critical work that often seems frustratingly slow and tenuous. Indeed, as Ashok Regmi—IYF's Director of Social Innovation—notes in his recent article Rethinking Our Approach to Social Justice, "Real, lasting progress can only take place through a positive shift in each of our values and mindsets, and it doesn't happen overnight." 
For a shift to occur, Regmi explains, individuals and communities must move through a multi-phase psychological spectrum that begins with fear, progresses to indifference, tolerance, acceptance, and ends with empathy. The last is a deep, humanizing form of understanding after which the perceived gulf between "us" and "them" closes, and the distinction between self and other dissolves. While transformational journeys are never quick and easy, Regmi offers insight and recommendations for how those in the social justice world can improve the approach:
Exposure increases empathy and accelerates positive change. Regmi notes, "A lasting shift in societal values requires exposing individuals to the daily realities of those they misunderstand, fear, or judge. ... These efforts to increase exposure to injustice must thoughtfully address people along the spectrum of mindsets—the activities needed to shift someone from fear to indifference must be different than tactics aimed at shifting people from tolerance to acceptance."  For example, at a recent (Re)Connecting Youth event, members from several youth agencies in Baltimore and Tijuana, Mexico, convened to talk about shared challenges and collaborative solutions for helping opportunity youth. They all agreed, it's critical to meet young people where they are—in neighborhoods, schools, and rehabilitation centers. In this scenario, the simple experience of meeting youth on familiar ground could facilitate a small, but important, shift from acceptance to empathy. To traverse greater gulfs—from intolerance to acceptance, for example—more immersive, intensive experiential learning opportunities might be appropriate. 
Empower young people to be agents of positive change. As shown by IYF's 2017 Global Youth Wellbeing Index, the vast majority of young people around the world believe that men and women deserve and should be accorded the same respect, rights, and freedom.Young people can be powerful agents for social progress. As Regmi points out, "Today's youth will be the ones leading our governments, corporations, and legal and education systems in the years ahead. Through my experiences as both a son and father, I believe young people also have a unique ability to influence the thinking of their parents and others from earlier generations." In other words, youth are uniquely positioned to change the hearts and minds of current influencers who may be stuck somewhere between fear and empathy. 
Embody the change you want through personal action. "We each have a role to play in bridging divides and breaking down barriers in our communities and countries," Regmi says. "There's never been a better time to start." For example, using the Global Youth Wellbeing Index as an guide, donors can invest in programs that are youth-driven and committed to bold, progressive change. On the other hand, individuals can challenge themselves to engage with those on the other side of the ideological aisle, helping facilitate their movement from fear towards empathy through active listening, critical thinking, and open dialogue. 
To learn more and share your feedback, read Rethinking Our Approach to Social Justice on the YouthActionNet® website.