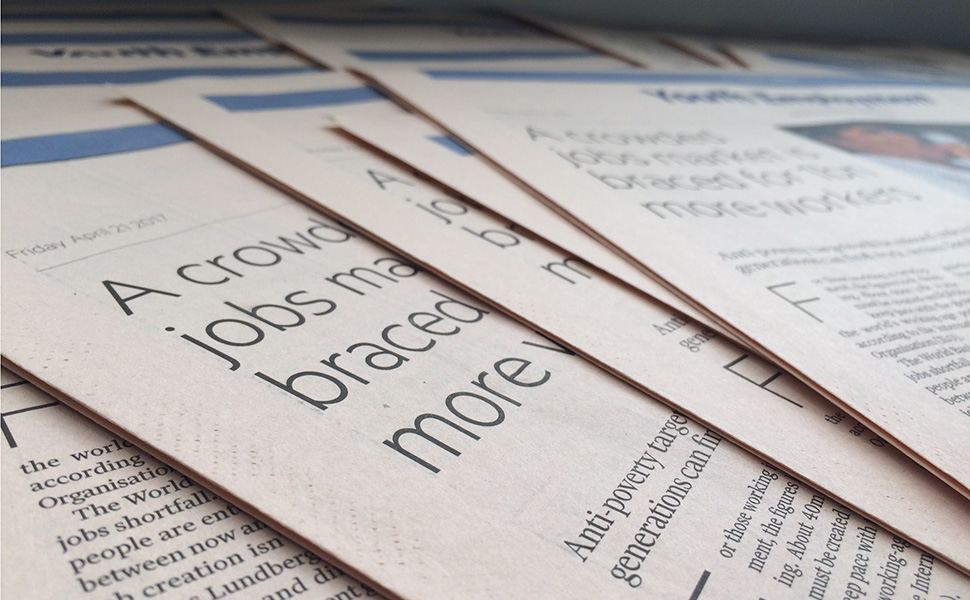 What can the job market do to accommodate the hundreds of millions of young people entering the workforce between now and 2030? Can you successfully replicate apprenticeship models outside of Europe? How are young people creating their own opportunities amid uncertainty? These are some of the issues explored in the new Financial Times special report on youth employment.
This four-page feature, published in the April 21, 2017, edition, looks globally and in individual countries to report on themes and challenges tied to youth employment and youth development:
The critical link between making progress on youth employment and meeting the UN Sustainable Development Goals (SDGs)
Pressure on funding for overseas aid
Efforts to reduce entrenched inequality in education
Aligning employer needs and young people's skills
Support for entrepreneurship and youth-led innovation
"The overall goal of ending poverty by 2030 will not happen unless young people are earning their way into a livelihood," says IYF CEO Bill Reese in the report's lead article, "A Crowded Jobs Market is Braced for 1 Billion More Workers."
To learn more, please read the Financial Times Special Report: Youth Employment.