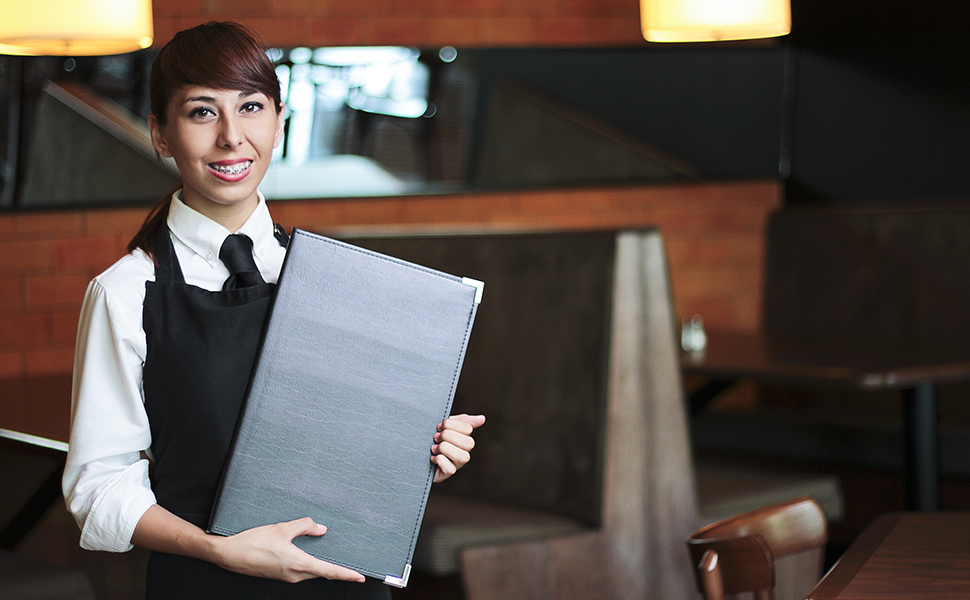 In many ways, 21-year-old Miriam and her hometown of Ciudad Juárez, Mexico, are finding their footing together after challenging setbacks. While the embattled city has contended with gang violence, unemployment, and drug trafficking in recent years, conditions are improving. "Things have changed in my city, the situation is better, but we are still dealing with these problems on a smaller scale," says Miriam, who with a waitressing job at a local café and enrollment in a social work program at Universidad Autónoma de Ciudad Juárez, is just one youth leading the road to recovery.
Not long ago, Miriam's future was less than certain. After enrolling in secondary school, Miriam's grades began to decline after she fell in with a bad crowd. She was expelled from the school, causing her family to lose faith in her dedication and willingness to continue her education. Despite a lack of a familial support, Miriam remained self-assured, believing her expulsion was a misstep rather than a character-defining event. What was less clear to Miriam was what she should do next.
In the midst of a difficult search for a high school willing to validate her previous school credits, Miriam gained admission to an open-learning high school program in Parque Central, the site of Youth:Work Mexico (YWM), an initiative launched by the International Youth Foundation (IYF) and US Agency for International Development (USAID) to empower youth in Ciudad Juárez and Tijuana with the necessary skills for employment. Youth:Work Mexico;s close proximity to Miriam's school allowed her to attend an information session. As she learned more about the program, she realized this was a unique opportunity not to be passed up.
"A new door opened in front of me and I could not let it go," she recalls. "Especially at a time when I was confused about what to do with my life and without much support from my family."
Although Miriam was quickly convinced of the program's efficacy, her parents were less than confident, especially when their daughter opted to drop out of her blended learning high school in order to focus on the workshop and secure a part-time job to finance her return to formal education. "Since my family didn't trust me much, they were afraid I was just wasting my time in the streets or with friends, without believing I was attending this program to become a successful and better person," says Miriam.
With encouragement from YWM staff, Miriam gained confidence and focus through the program. Bringing infectious energy and passion to his work, training facilitator Marlon Perez motivated Miriam to identify and pursue her dreams. Abraham Monarez, her job placement counselor, helped fulfill her desire to find a part-time job in order to finance her return to formal high school, and connected her to a waitressing position at Rocco Café, where she continues to work two years later. "I learned to strengthen my personal competencies, such as responsibility, teamwork, and goal setting," she says, adding that this helped her to balance work and school responsibilities. "I developed skills that are relevant to finding and keeping a job."
Now, as a first-year student at Universidad Autónoma de Ciudad Juárez, Miriam has a few years before she finishes her social work program, but for the first time the college freshman has an inkling of what lies ahead—ideally the opportunity to travel outside Ciudad Juárez and land a job in the social sector. Despite wanderlust and big career plans, Miriam knows her future is tied to helping her hometown overcome its own setbacks: "There is plenty of work to do in this city, and I want to be part of the change."
Miriam is one of 1,781 youth to benefit from YWM since 2010. Of those, 33 percent percent have returned to the educational system, and 40 percent percent have secured jobs.